Staff Profile
Dr. Robert "Trapper" Phillips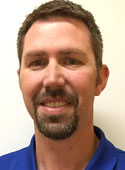 Dr. Phillips graduated from Miami East High school where he was active in baseball, soccer and playing drums in the band. From there, he received his Bachelor's degree in Zoology and a minor in Neuroscience from Miami University in Oxford. He continued to play baseball and was a founding father of the Pi Kappa Phi fraternity, while at college. Dr. Phillips continued his education at Life University, College of Chiropractic in Marietta, Georgia, just outside of Atlanta. He graduated magna cum laude and was a member of the Chiropractic Honor Society, Delta Sigma Chi. Following graduation, he moved back to the Miami Valley to begin his career in Chiropractic.
Dr. Phillips is dedicated to providing you with high quality care in a welcoming environment. He is passionate about the opportunity to improve every patients' health each and every day! It is his goal to help all of his patients lead a healthy, active life. Dr. Phillips attends several continuing education seminars throughout the year in order to ensure that he offers the very highest of care to his patients.
In his free time, Dr. Phillips enjoys spending time with his beautiful wife and daughters and playing volleyball and baseball, as well as the drums. He is a season ticket holder for the Dayton Dragons and an avid fan of the Ohio State Buckeyes and Cincinnati Reds. Dr. Phillips holds an Advanced Proficiency Rating in the Activator Methods Chiropractic Technique, which is the highest awarded, in addition to being greatly skilled in manual adjustments. He is an energetic and compassionate Chiropractor who truly enjoys helping all ages of people in the community restore their health in order to live a better life!!
---
Amber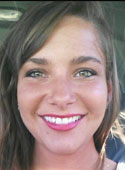 Hi! My name is Amber. I've been with Freedom Chiropractic since July of 2016. I recently got engaged to a wonderful man named Brad. I'm extremely excited to start planning our wedding. I enjoy doing puzzles reading and sitting out on my back patio. I love dogs of all kinds. I also enjoy puns. Why is Peter Pan always flying? Because he Neverlands. I like this joke because it never grows old.
---
Meranda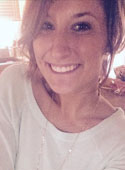 My name is Meranda. I am married to my high school sweetheart, Ben. Together we have two awesome children, Cayden and Lane. I love to spend time with family and friends whenever possible. I also enjoy mud run 5ks and binge watching Grey's Anatomy. I am very excited to be a part of the Freedom Chiropractic team. I love watching our patients improve each visit!!
---
Nichole
My name is Nichole. I love to read, hike, eat obscene amount of tacos, and look out at the stars. Massage is my passion. Helping others to feel their best, and be able to move as if they never had the pain they came in with, drives me to always do my best. I am very excited to be a part of the Freedom Chiropractic team as a massage therapist.